Aeromotive Corvette Filter/Regulator Combo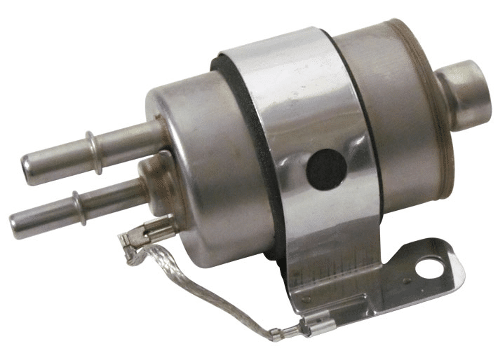 Topic: Buyer Beware – Corvette Filter/Regulator Combo
As streetable horsepower levels increase at a rapid rate, we continue to learn that things that used to be common practice suddenly don't work like they did previously. One good example is the use of what is commonly known as the Corvette Filter/Regulator combo, which was used primarily on 1999-2004 Corvettes and other LS based platforms. This combination filter/regulator is designed to work on LS based motors that do not have a regulator or return fuel line on the fuel rail.
As LS swaps became more common, the part became widely used in street rod, auto cross and other applications. With a fixed pressure of 58 psi and a 5-micron filter rating it was designed for OE pumps rated at 190 lph or similar. Enthusiasts often fed it with an aftermarket 255 lph pump. With a current retail price as low as $40, we suspect that the OE part was probably a better, higher flowing part than what is currently available in the aftermarket today.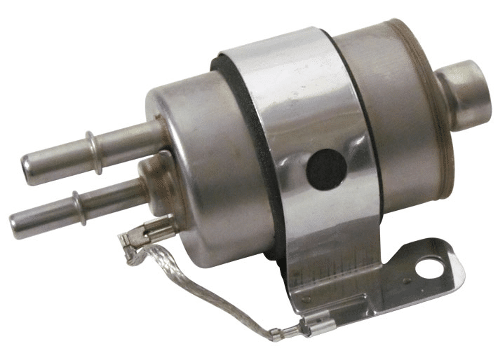 When Aeromotive introduced its original Stealth tanks and Phantom systems, our tech department noticed a trend in warranty claims. Further investigation revealed just how restrictive this combination filter/regulator is, and the very high head pressures it was creating on the outlet side of the pump. Our Stealth 340 lph pump sees as much as 90 psi of head pressure (maybe higher in some instances), which creates additional amperage draw, and the additional heat closes up clearances and causes excessive brush wear. In the most severe instances, the extreme head pressures can open the over pressure relief valve creating internal leakage.
Keep in mind we are not talking about system pressure. The issue is extremely high pressure between the pump and the Corvette filter/regulator combo, pressure far beyond the 58 psi you expect to see at the fuel rail. If you are not seeing 58 psi at the fuel rail, then the pump is likely already damaged or there is another system issue.
Aeromotive offers several filters and regulators that will work properly in these applications, including those listed in our Power Planner at https://aeromotiveinc.com/stealthdiagrams/.
At this time, we haven't seen an issue with our 200 lph Gen II tanks or our Phantom 200, further evidence that the Corvette filter/regulator combo is simply too restrictive for anything larger.
For more information on Aeromotive products, please visit www.aeromotiveinc.com