YOU ASKED FOR IT – AEROMOTIVE RELEASES REGULATOR WITH -12 PORTS!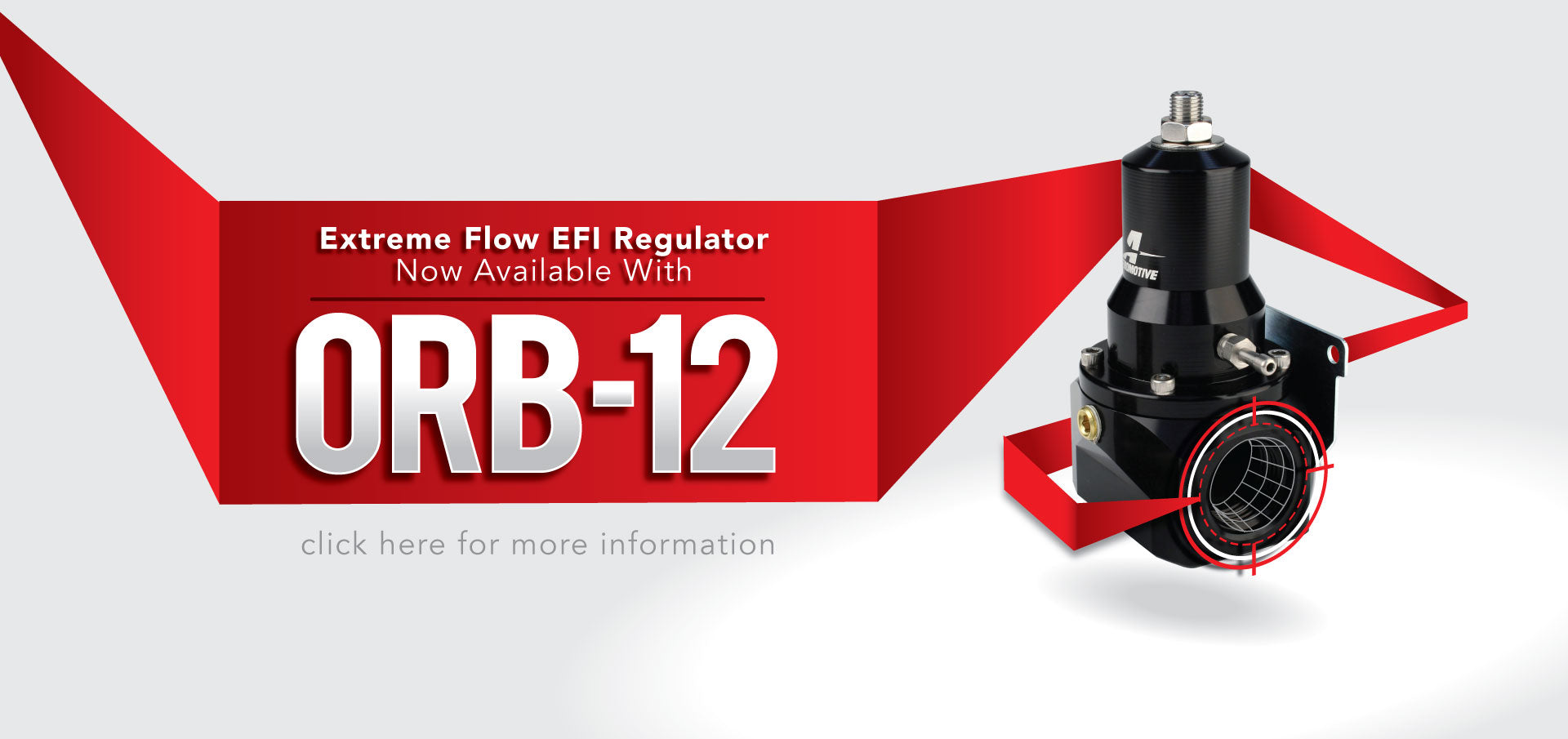 Aeromotive has an all-new belt-drive EFI regulator, now with -12 ports. Our new regulator, part number 13137, is designed for use with both a belt and a hex-drive fuel pump. It has two AN-12 ports and an AN-12 return port, along with dual springs that expand operating pressure range while maintaining a low profile and reduced weight. The standard spring (installed) supports a 30-75 psi base, while the high-pressure spring (included) supports a 75-120 psi base. Our 13137 regulator supports a 1:1 vacuum and boost reference.
For more information, click here.