Employee Profile – Jon Pestinger
Jon Pestinger became addicted to speed as a very young boy when his Dad took him for a ride in his Dick Harrell prepared 1970 Monte Carlo on the back roads of Salina, Kansas. "I remember sitting in the passenger seat, barely able to see over the dashboard and long hood when he put the hammer down…the torque of that LS6 454 pressed me into the seat, and I was totally hooked" stated Jon. Growing up, Jon helped his Dad work on various other collector cars in addition to the rare Monte Carlo…each project an addition to the growing collection. That passion continued through college, and Jon's first job after graduation was selling cars for Hendrick Automotive Group in Kansas City, KS. It did not take him long to begin his assent within the company and lead him to become Chevrolet's top selling Camaro salesman in the state of Kansas. When he brought on Callaway tuned Corvette's and Camaro's to their line, he had the opportunity to do some hands on track testing with Reeves Callaway and during this time he fell in love with road racing, actively following it to this day.
Over time, Jon began to recognize that while he could spout facts about the cars he sold, that was really only surface stuff. Maybe it was time to gain a better understanding of the engineering behind it, which led him to Aeromotive. During his four-year tenure, he has successfully gotten the company completely entrenched with the highly successful SEMA Data Co-Op. As National Sales Manager he has helped in the team effort to grow sales by helping to find new markets that can benefit from Aeromotive's superior technical expertise.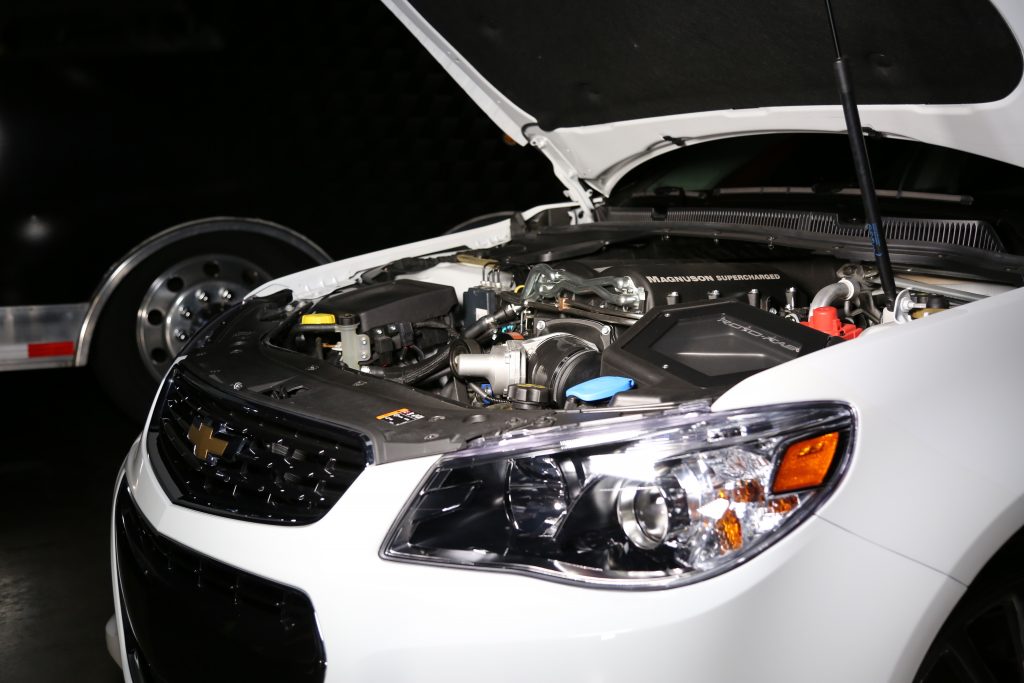 He actually knew Aeromotive was the right fit for him during his first interview with the owners Jack Hylton and Steve Matusek, when he realized that it is their passion for the industry that drives their business. "They were as interested in how passionate about vehicles I was, just as much as my experience level. That spoke volumes to me. In fact, everybody that works here has the same level of passion for all things automotive, just in various niche markets. Each person within the Aeromotive team is vital in the process of providing the end customer the best product we know how, and the passion for the performance industry is the common thread that keeps us driving forward and innovating. It's why we have the reputation we do in this industry" concluded Jon. "For me, my current project is my 2015 Chevy SS Sedan. It is being supercharged and tuned by Livernois Motorsports and will also serve as my daily driver."
Jon wants to thank the following companies for helping with his car:
McLeod – clutch
Magnuson – supercharger
American Racing Headers – exhaust
Livernois – tune/build