Easter Jeep Safari 2022:  Aeromotive-Fueled Jeeps From GenRight Off-Road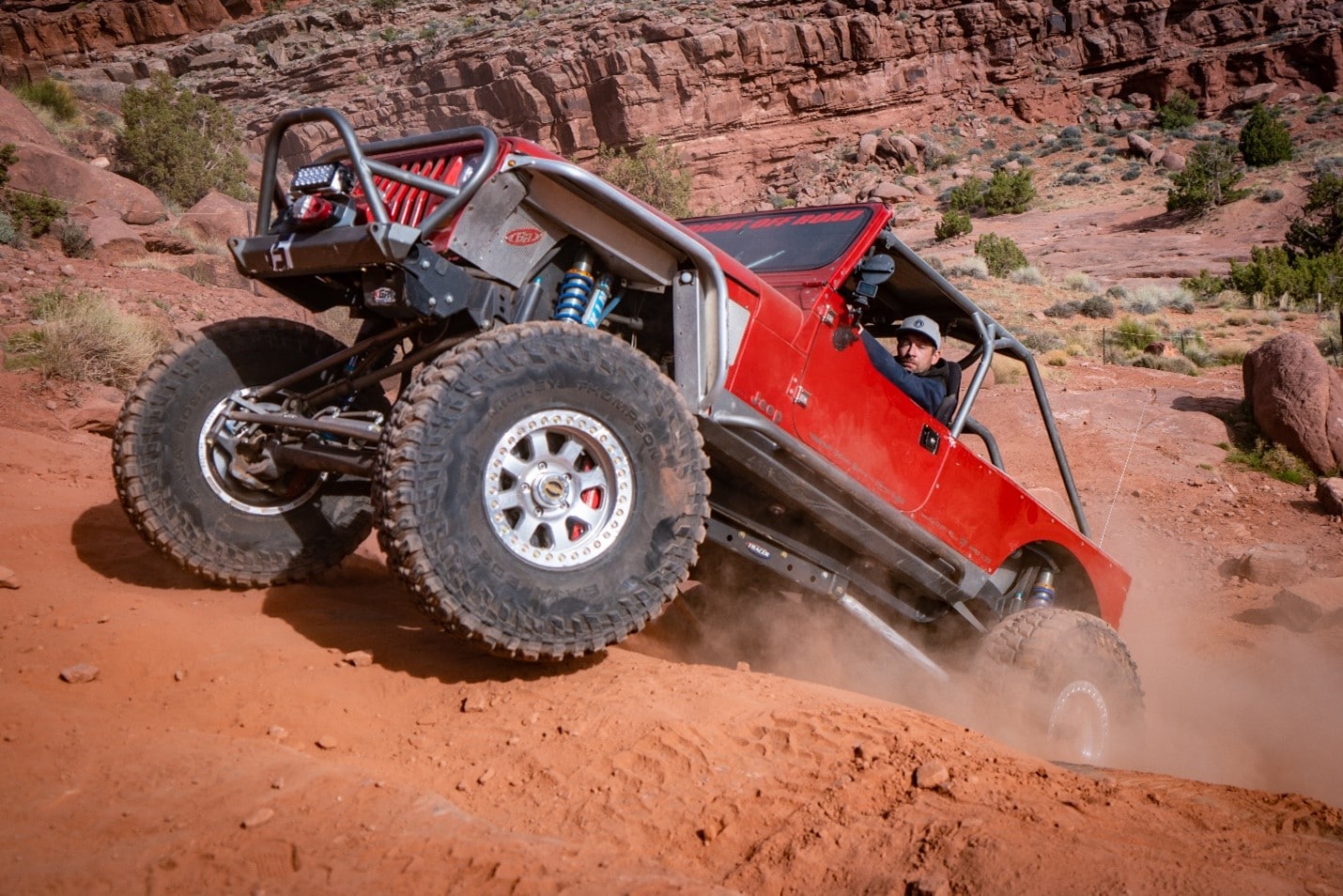 Every year, thousands of Jeepers and off-road fanatics from around the country make the pilgrimage to the four-wheeling Mecca in Moab, Utah, for Easter Jeep Safari. Attendees join off-road royalty on trails varying in intensity from slightly intimidating to seemingly impossible, and though a Jeep is not required, it is highly encouraged. The rigs at EJS range from fully custom tube-frame rockhoppers to vintage Jeeps, to a Reliant Robin three-wheeler with googly eye headlights. The trails are breathtaking, and many of them lead to stunning vistas that overlook Utah's world-famous red rock landscapes, vast canyons, rushing rivers and magnificent arches.
Easter Jeep Safari is a nine-day-long event consisting of organized trail drives led by the oldest four-wheel-drive club in Moab, the Red Rock 4-Wheelers. These rides traverse Moab's diverse trails, including Hell's Revenge, Backwards Bill, Elephant Hill, Steel Bender and HellRoaring Rim, to name a few. Many of these trail rides are organized and sponsored by off-road companies like Quadratec, Jeep, Nitto Tires and Fox Factory, though many smaller independent group drives occur.
Aeromotive Fuel Systems are the best choice for off-roaders who want a dependable fuel system, whether climbing Moab's near-vertical rock faces, descending its daring drops, or blasting through the canyons. Aeromotive-sponsored drivers like Jami Pellegrino, Jeff Perkins, and the gang at GenRight Off-Road, were out in Moab wheeling their LS-swapped Jeeps and their Aeromotive Fuel Systems took the harsh conditions in stride. Trusted Aeromotive partners, GenRight Off-Road hosted Jeepers at Area BFE in Moab, an off-road trail park with hundreds of acres of trails and fun obstacles for folks to play on.
LS-swaps are popular among the hardcore Jeep crowd, and Aeromotive products are perfect for any LS-swapped build. Pellegrino and Perkins both have Aeromotive Stealth 340 LPH Fuel Pumps in their LS-swapped Wranglers. If you are interested in what it takes to upgrade your fuel system, here is a video of Jeff Perkins installing his Aeromotive 340 LPH Fuel Pump.
The weather at EJS can be unpredictable, and this year was no exception, with some snowy mornings, some days with 60-mph winds and other days comfortably in the mid-70s. Whether you need your rig to scale rock faces at single-digit speeds, blast through the desert, or attack a racetrack, Aeromotive Fuel Systems has you covered with our ultra-high-performance American-made fuel systems. If you're looking to upgrade your ride, always remember more flow means more go!
https://drive.google.com/file/d/1gGjUaXhteScToBYu2qUGa_xfoV3fZ8Sw/view?usp=sharing