Catching Up with KC Mathieu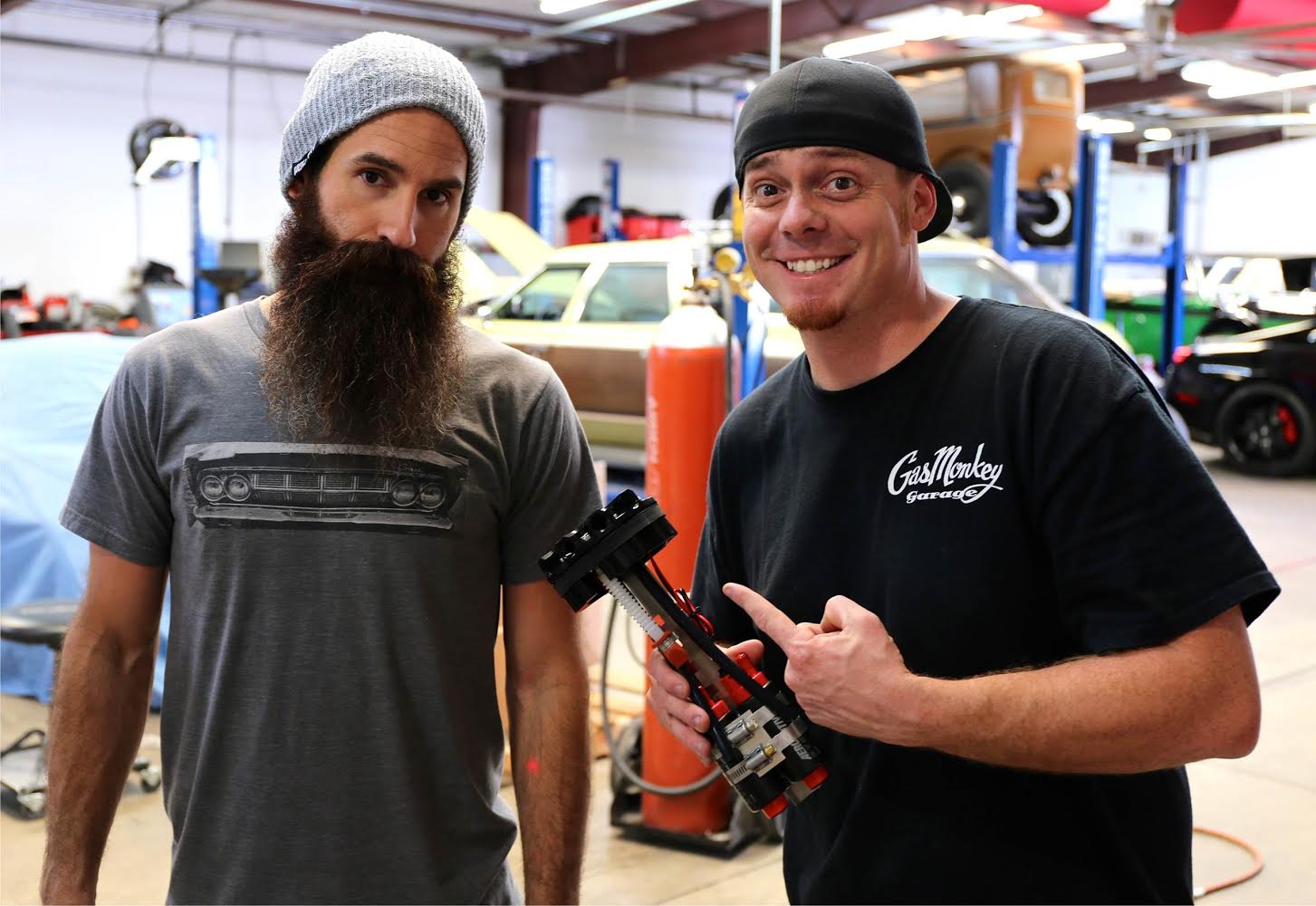 From an historical background, KC grew up in the automotive world helping his Dad at his collision shop, hearing him mutter about what hard, hot, back-breaking work it was, and urging KC to find some other line of work. Luckily for KC, he did not follow Dad's advice. Instead, he worked with him and other shops until renting a building, and started his own business specializing in custom automotive paint. Call it chance or serendipity, one customer of his was Richard Rawlings, owner of Gas Monkey Garage. When Richard landed a TV deal with the Discovery channel for Fast 'N Loud, it was KC he turned to for his top of the line painter.
"This was a phenomenal opportunity. With the success of Fast 'N Loud," says KC, "it reached a point that fans would line up and hang around the building when we were filming. If I headed out for lunch we would be mobbed. After three and ½ years it just began to get old, so I decided to go back to what I love most which is why I have re-opened KC's Paint Shop: Hot Rods and Restorations."
And as it turns out, it was also the success of the show that provided KC's Paint Shop nearly instant recognition. Through social media, and stats like 354K Instagram followers, 229K Facebook likes, 89K You Tube views and 43K subscribers, the shop exploded in growth. In fact, they gained so much business that in only one year's time, KC's staff has grown from one to now 11 employees in accounting, marketing, vendor support, fabrication, bodywork and as paint specialists.
"I am so proud of what we've been able to accomplish in such a short period of time," concluded KC. Over the course of my career, some things stand out as more important like developing close relationships with my preferred automotive suppliers like the one I have with Aeromotive. I first met Bub Miller when we were filing a segment for Fast 'N Loud. Gas Monkey had purchased an Aeromotive Phantom to install for a segment. Working on this segment, I came to appreciate Steve's and Bub's expertise in the fuel systems market, and how they have formed a customer service focused staff to be there for there customer and do whatever it takes to get the job done right."